Roses are red,
Violets are blue,
Sugar is sweet,
And so are you!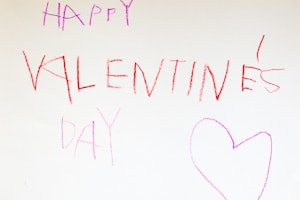 Let's be honest, this is a holiday that is not for everyone! I know some believe it to be overly marketed and forces one to be "romantic". At least that is what my husband always states. However, sorry guys - but some of you need the reminder to take time from your busy schedules and show us women a little romance - especially my husband.

For me, Valentine's Day is fun, and to be honest I make it a little more about the kids, but I still appreciate my husband doing something romantic and thoughtful. I can still remember how each year my mom would "surprise" us kids with our heart jujubes and my dad would bring her red roses. Simple but thoughtful!
I prefer the "big" gestures on my birthday and anniversaries, but it is still nice to be remembered on Valentine's Day - cheesy or not. So I have put together some small gifts ideas and fun that keeps it simple and easy for the men in our lives to follow - so feel free to pass this along to them…
1. Perfume - always a great idea. There are just so many choices out there, and I love when my husband takes the time to pick a scent that he wants to smell on me.
2. Of course the traditional chocolates - Lindor being my personal favorite! But for kids - can't go wrong with Valentine-colored M&M's.

3. Games night! I mean, a few hours with TV and electronics off, enjoying each other playing games - scrabble, cribbage, yahtzee, UNO, Skip-bo are a few of our favorites!

4. My personal favorite - a bag fun of cinnamon jelly bellies. Yum!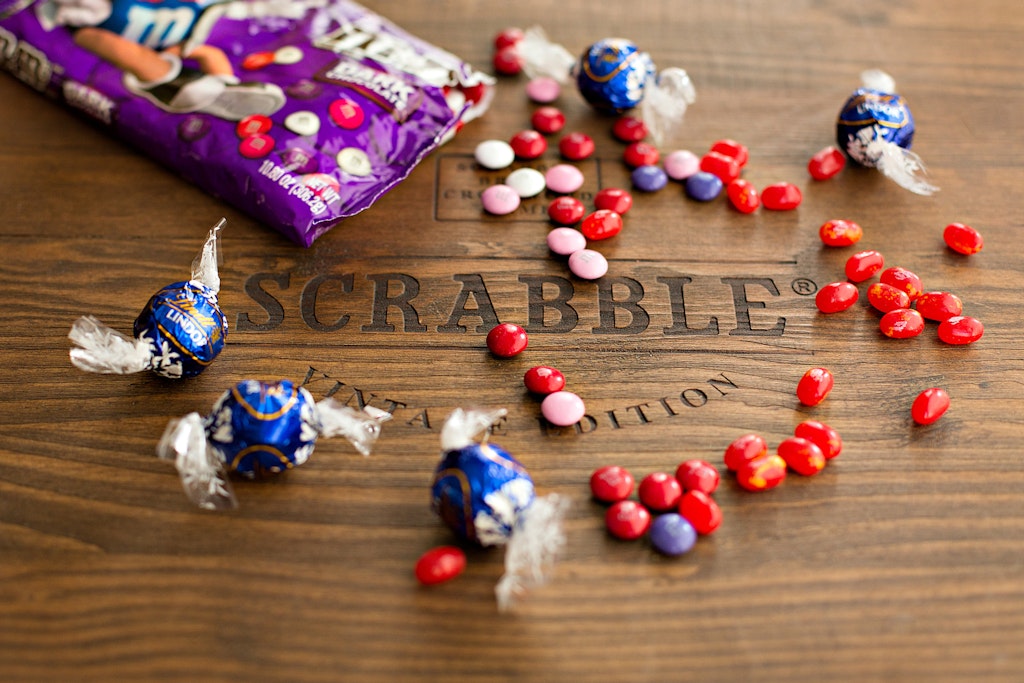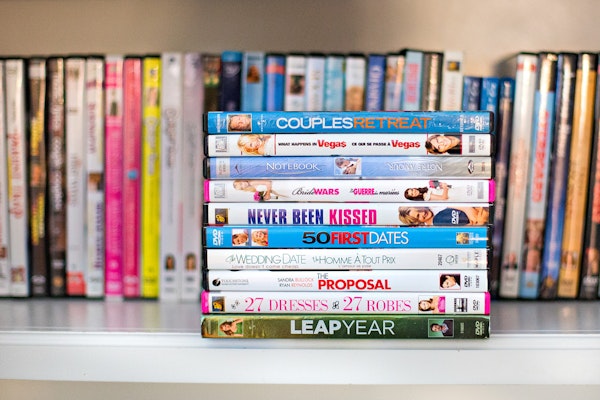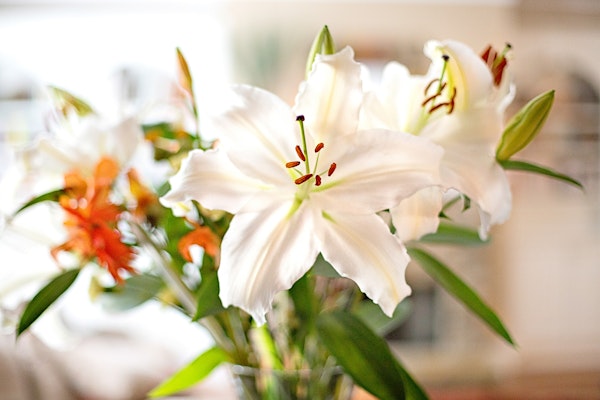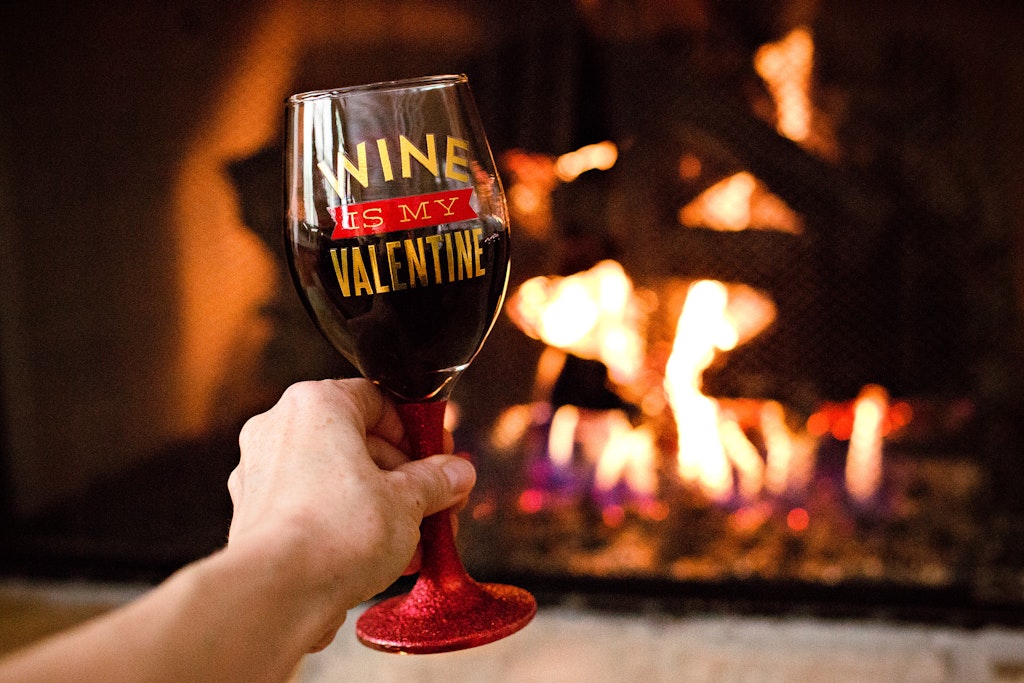 5. A night off - since Valentine's Day falls on a Tuesday this year - having my husband surprise me by coming home early to take the kids to hockey while I enjoy a quiet house - that would be the best gift! HINT HINT
6. A bubble bath with scents while enjoying a glass of wine!
7. Watching a chick-flick (romantic or humorous) - by far my husbands' least favorite thing to do. So his willingness to watch with me would be very sweet, and his ability to stay awake!
8. If your partner is an early riser - Starbucks!
9. Flowers - red roses or a fresh bouquet. Always brightens anyone's day!
10. Now for what I really love - making the "holiday" about family. The kids just love it! They are so excited when they make their little mail boxes at school and handing out their "valentine's" to their class mates. But also for our one tradition - we send the kids on a scavenger hunt around the house! They just love reading the clues and running around looking for the next note. And of course at the end is usually their favorite chocolates and a little toy waiting for them.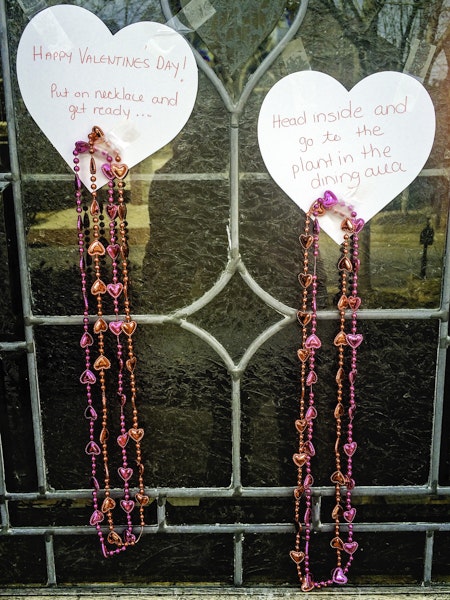 What are your traditions or favorite gifts?

Happy Valentine's Day (to come) everyone!
XO,
PVB