Happy July everyone!
To my fellow Canadian family and friends - Happy July 1st, aka Canada Day!
And to all my American friends - Happy July 4th, aka Independence Day!
Canada Day/Independence Day has always been a fun family celebration for us and I of course love to capture the memories in photos. Prior to moving to the South, we used to head to our town's Canada Day festivities dressed in red and white, and then over to a friend's for a BBQ. Now that we live here in the States, we have started the tradition of heading to a morning parade decked in our red, white and blue (and I'll admit most years these t-shirts include Mickey Mouse) and then a BBQ and outdoor fun, whether at our house or at a friends. We have been blessed that for most of our early years living in Atlanta my sister and her family have been here to celebrate and build in our new traditions. Fireworks have always played a part, usually just watching from our front porch. However, a few years ago the kids were finally old enough to participate and so we have started purchasing a few of our own, which of course includes sparklers (my personal favorite). As I said, I love to capture the day in photos, so below are some ideas on what to capture:
- Parade pictures of the floats and participants
- Pictures of the us and who we are with watching the parade, and especially pictures of the kids watching in awe and even running out for the candy
- As for the BBQ's - capture who came, who the chef was, the decorations and the festive clothing
- Pics of the family ready for fireworks, especially the kids (I mean who doesn't want to capture those excited faces full of anticipation of what's to come)
- The fireworks themselves.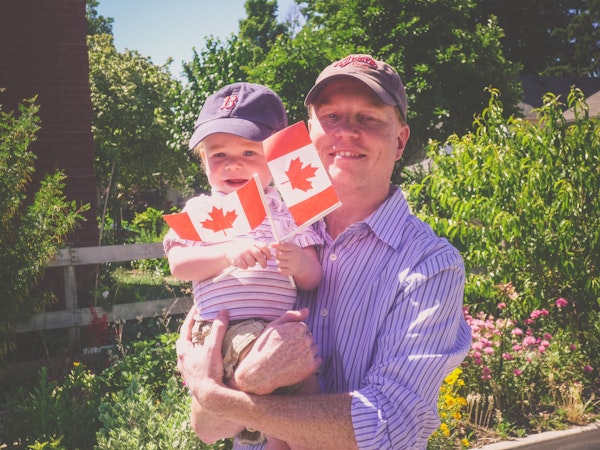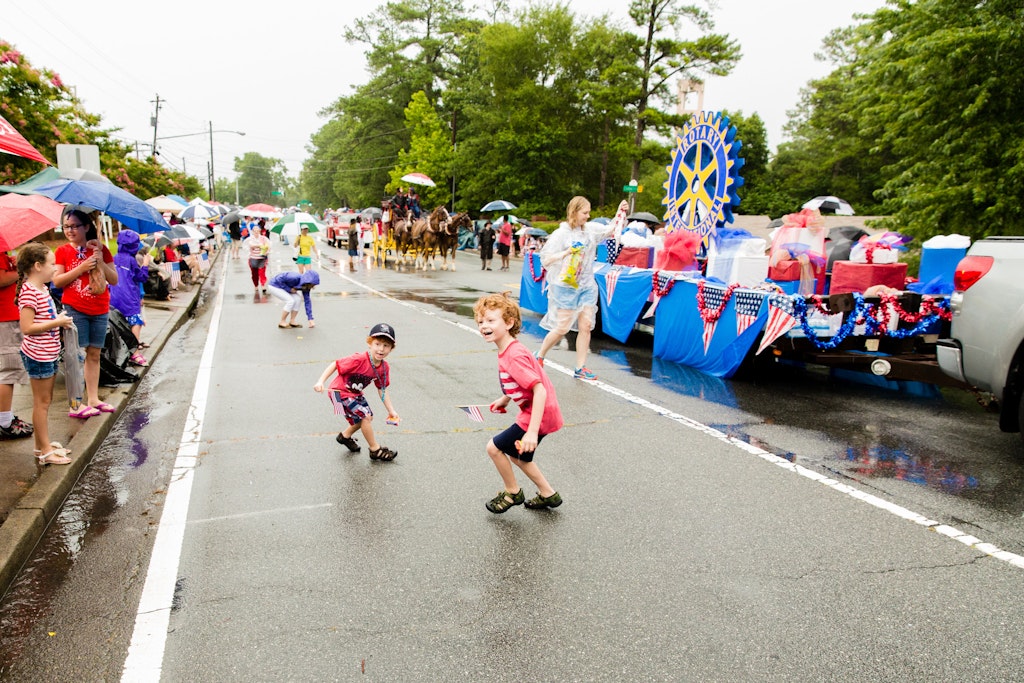 As a Canadian, I used to think there was not much difference between the two countries, other than the shopping! And as similar as everyday life in Canada and the United States is, sometimes you get a reminder that you're in a completely different country. I've found there are many things that consistently make me realize I'm not in Kansas anymore.
Therefore, I thought it might be fun to compile a list of differences between the two countries, as my friends and I always find the differences fun and very interesting!
1. A lot of Canadians, like myself, tend to say "eh" all the time (except my husband, which is just odd). And here in the South, Americans say y'all (like seriously, my friends even text it). I love it! After six years here, I may have found myself saying it a time or two… oops.
2. Canadians pronounce the last letter of the alphabet "Zed" versus in the States which is "Zee". I always have fun with this one as my boys are young and although they know that each mean the same, they constantly correct me, saying "mommy it is zee not zed"…lol. But I'll admit, a lot of my friends have no idea what I mean when I say "Zed"… especially when talking about the store "Z Gallerie".
3. Canadians have Ryan Reynolds and Ryan Gosling - enough said.
4. Canadians have colored money - seriously, it looks like monopoly money. And we have the loonie and toonie (aka $1 and $2 coins).
5. Canadians say "sorry" … A LOT!
6. Canadians do not live in igloos - just saying - they actually live in real houses!
7. In Canada, we wear touques - which is a knitted hat (beanie for Americans but in Canada a beanie is completely something different).
8. Interesting enough, most Canadians get their milk in bags… that is right… bags (three to a pack).
9. They call it "icing sugar" in Canada - we here in the US call it "powdered sugar".
10. In Canada we call it "pop" versus "soda" in the US.
11. Canadians have a "two-four" … which simply means a case of 24 beers.
12. The way we add "u" to words we spell… i.e. color vs colour.
13. "Canuck" is simply a nickname that means a Canadian.
14. This one I do not exactly understand but apparently within 10 minutes of talking to me I will say one word that gives me away…"about" but apparently with our "Canadian accent" it comes across sounding like "aboot".
15. Canadians call it grade eight versus eighth grade.
16. In Canada they simply call it kraft dinner, versus macaroni and cheese.
17. Tim Hortons is awesome and you can simply order a "double double"… aka 2 creams 2 sugars.
18. In Canada they have Lays ketchup chips, poutine, and butter tarts. Definitely makes your mouth water.
19. Canadians will say they need to "write the test" versus "take the test". This one I found interesting as to me they both mean the same, but my friend was literally confused on what I meant.
20. Washroom and bathroom refers to the same place (the room that contains the toilet). In my experience "washroom" is used more in Canada, and "bathroom" is used very commonly in the United States. Don't get me started on my thoughts about calling it a "restroom"!
I can honestly say that I love that my kids are able to grow up experiencing both countries! You may have noticed from the above use of pronouns, that I too have conflict when identifying where I now rest my hat or where my hat first originated.
So here's to my neighbors, both North and South, Happy Canada Day and Happy Independence Day!
XOXO
PVB