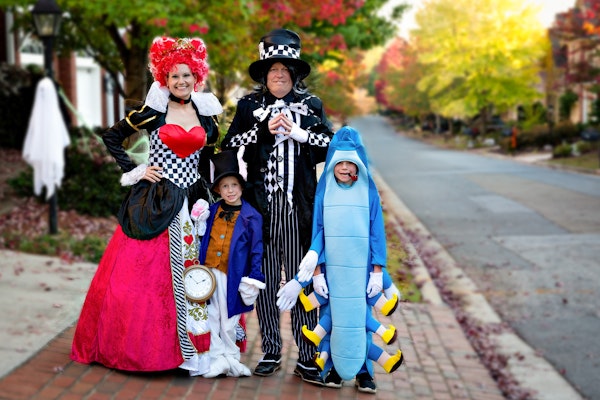 If someone were to see our house, especially the outside after my husband made a stop at Home Depot, one would think this was our favorite holiday. It isn't, but it sure comes in second to Christmas. To me, Halloween is a fun holiday to dress up and celebrate. It brings such a smile and innocence to us all.

As far back as I can remember, I see the 4 of us kids dressed up, along with my mom as the clown (the only adult-sized costume she had). She had no problem dressing up to make us happy. I also recall her rushing out of work each year, to run over to the school on her lunch hour to dress us kids for our Halloween parade at the school... Halloween has many fun, amazing memories (including my sister running into the newly cleaned glass door, leaving her makeup behind). I mean who doesn't love dressing up and pretending you are someone amazing (although I like to believe I am already someone amazing:>)
Sorry for those that are coulrophobia (irrational fear of clowns), but looking at the below pic I do not believe this is irrational fear....definitely rational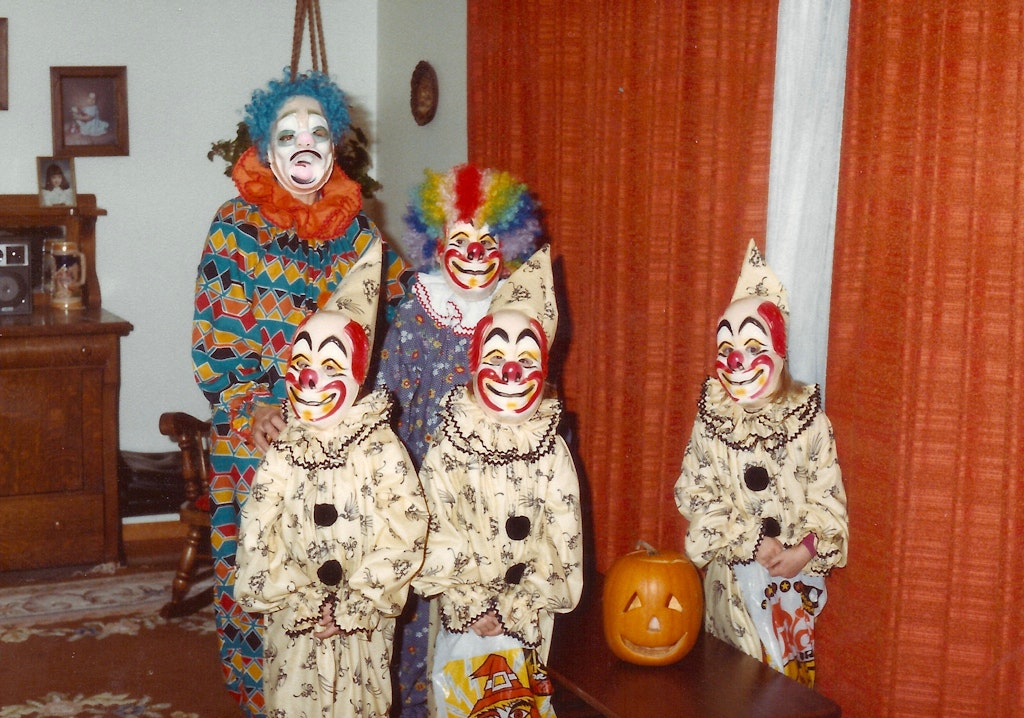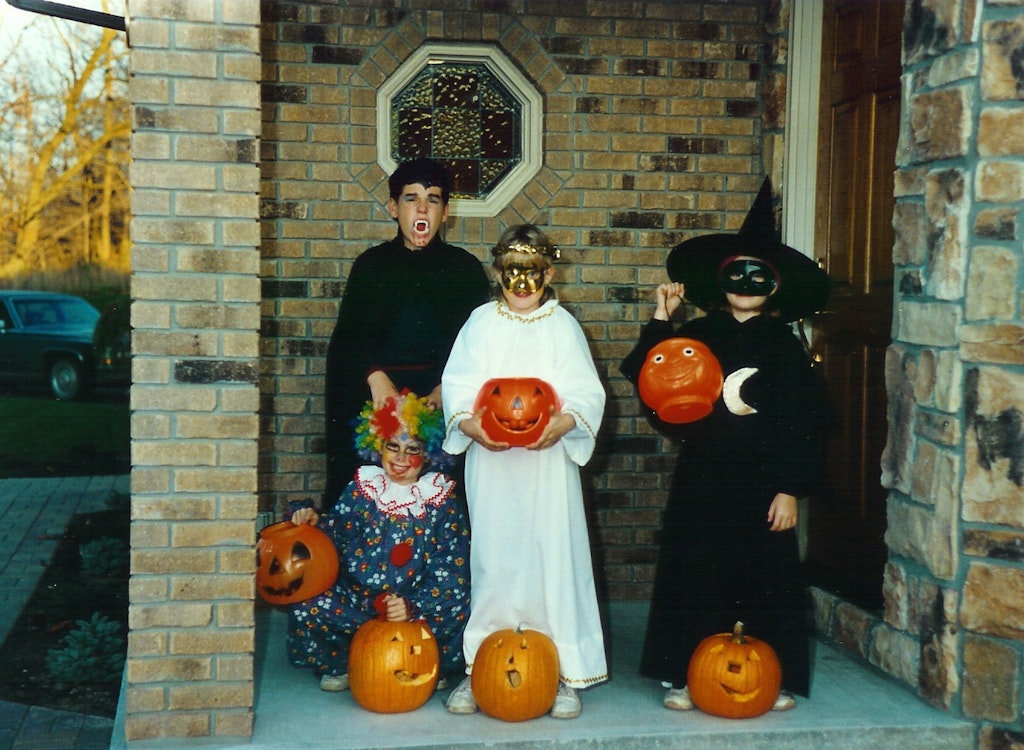 Fast forward many years, both my husband and I recall trick-or-treating as old as 15 (of course heading out later in the night, but still in costume as per proper etiquette). I even recall heading to a Halloween party in University (yes that is what us Canadians call "college"), having sewn my own pumpkin costume (where was Amazon when I needed them most). When my husband and I were dating, we even headed to a Halloween-themed wedding reception!

Therefore, this should come as no surprise that since having children, we wanted to offer them the same fun traditions. Not only do our kids love dressing up for Halloween, but we do a full family theme. We have done the Wizard of Oz, Toy Story, Peter Pan, Cowboys, the Avengers, the Roaring 20's and this year... Alice in Wonderland. The kids LOVE it. One reason we dress up is because we feel it is important for our kids to see that one is never too old to have fun, and even play make-believe:)
I know our friends and neighbors here in the South look forward to our family theme. This year while taking the pictures (I finally learned to take them early as the actual night is CRAZY), we had so many neighbors staring, laughing and loving as we walked the streets. Cannot wait for tonight. Plus, what is so great with the South is we never have to worry about covering up our costumes due to rain and/or snow:)
We have also been very fortunate in that we have found a neighborhood and friends that also believe in dressing up along with their kids.
As Peter Pan is known to say, "never grow up"!

Please enjoy some pictures of us and friends from over the years to help you find the kid in all of you.
Happy Trick-or-treating everyone,
PamelaVanBellePhotography